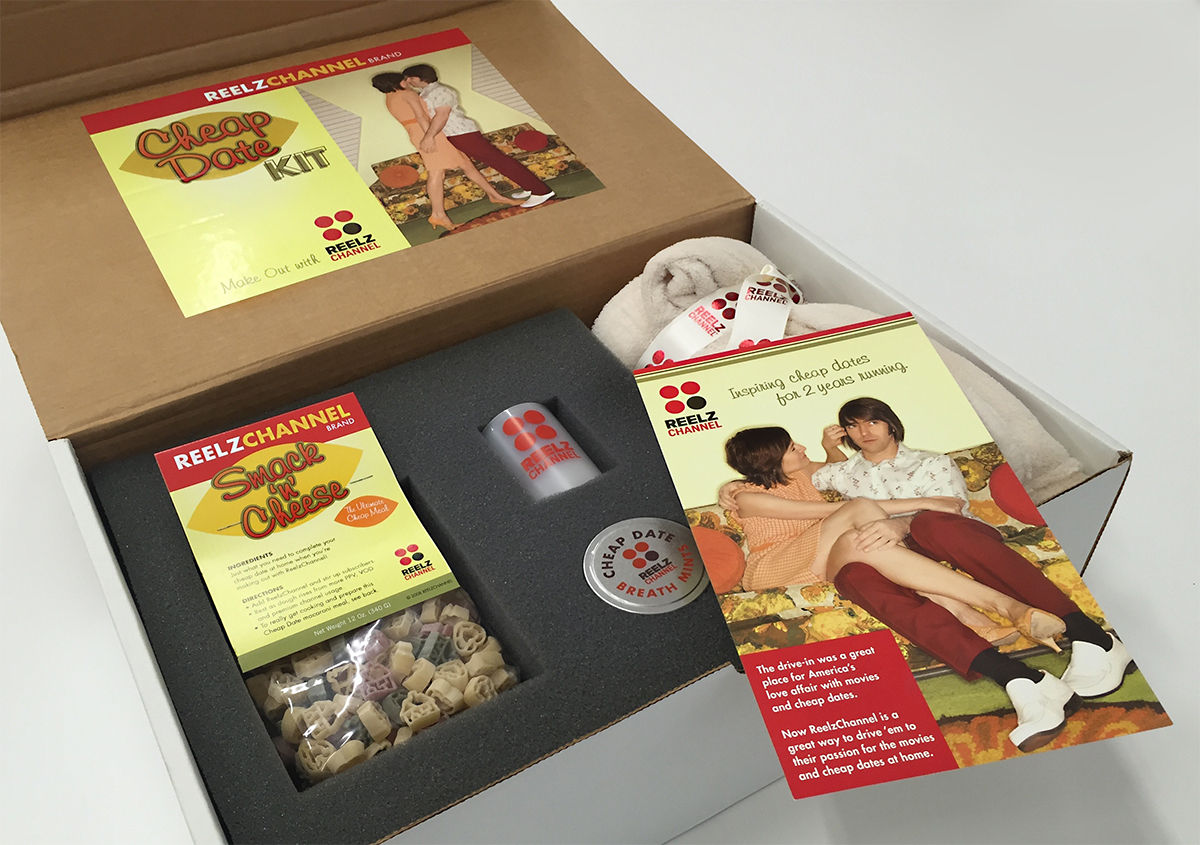 Client: ReelzChannel
How do you get executives at the major cable operators, such as Time Warner, to notice your small cable network? Have a creative idea that's hard to miss. Red Rooster Group worked with Moss Appeal to develop this innovative direct mailing for Reelzchannel, a station that focuses on the buzz around movies. Since watching a movie on cable is a cheap date, we created this Cheap Date Kit to show how ReelzChannel can help increase the use of pay-per-movies on cable. The oversized mailer was impossible for executives to notice — opening the door for ReelzChannel's sales force.
Winner: Silver MARK Award 
For excellence in promotional creativity in the cable industry.