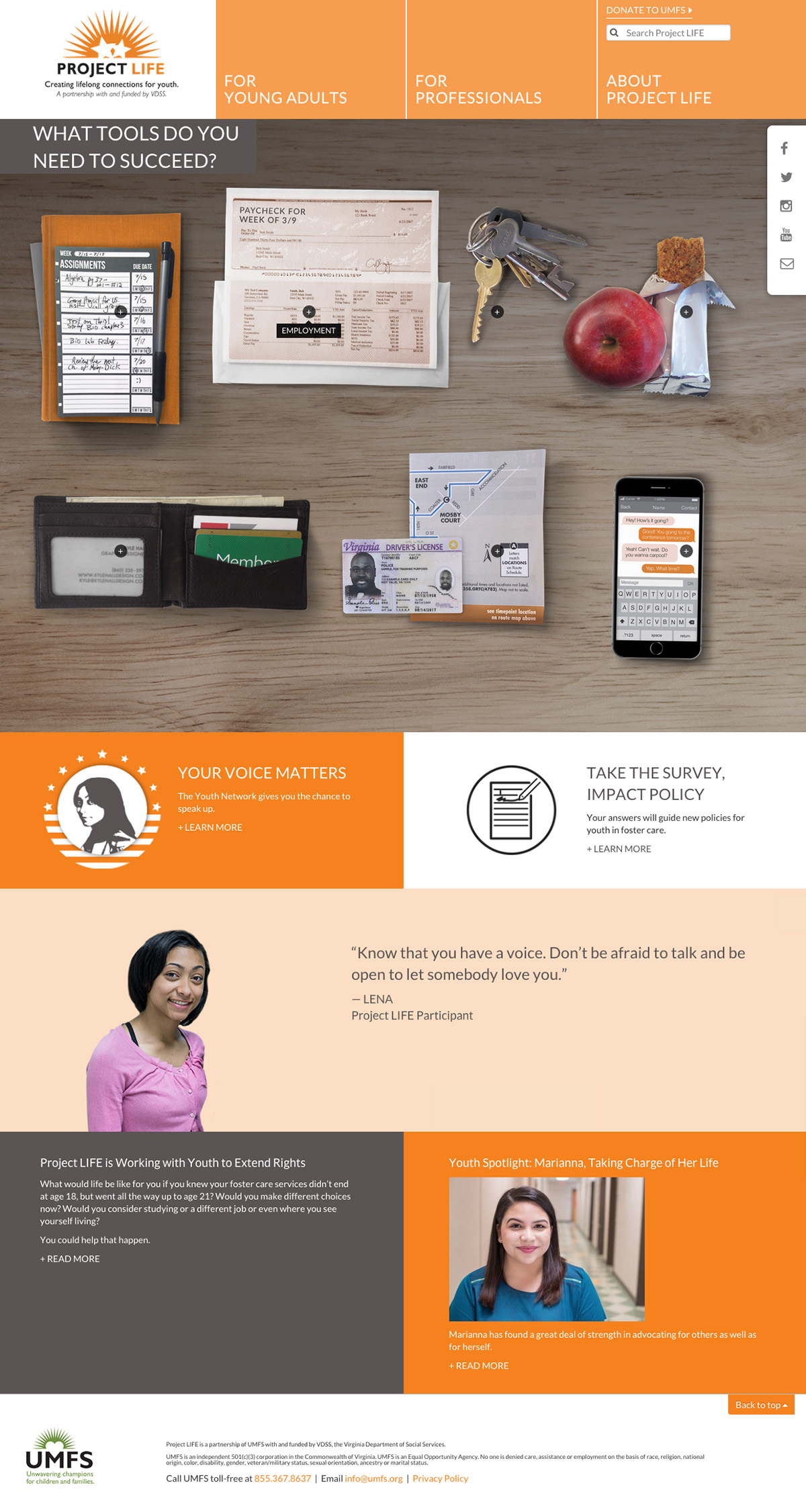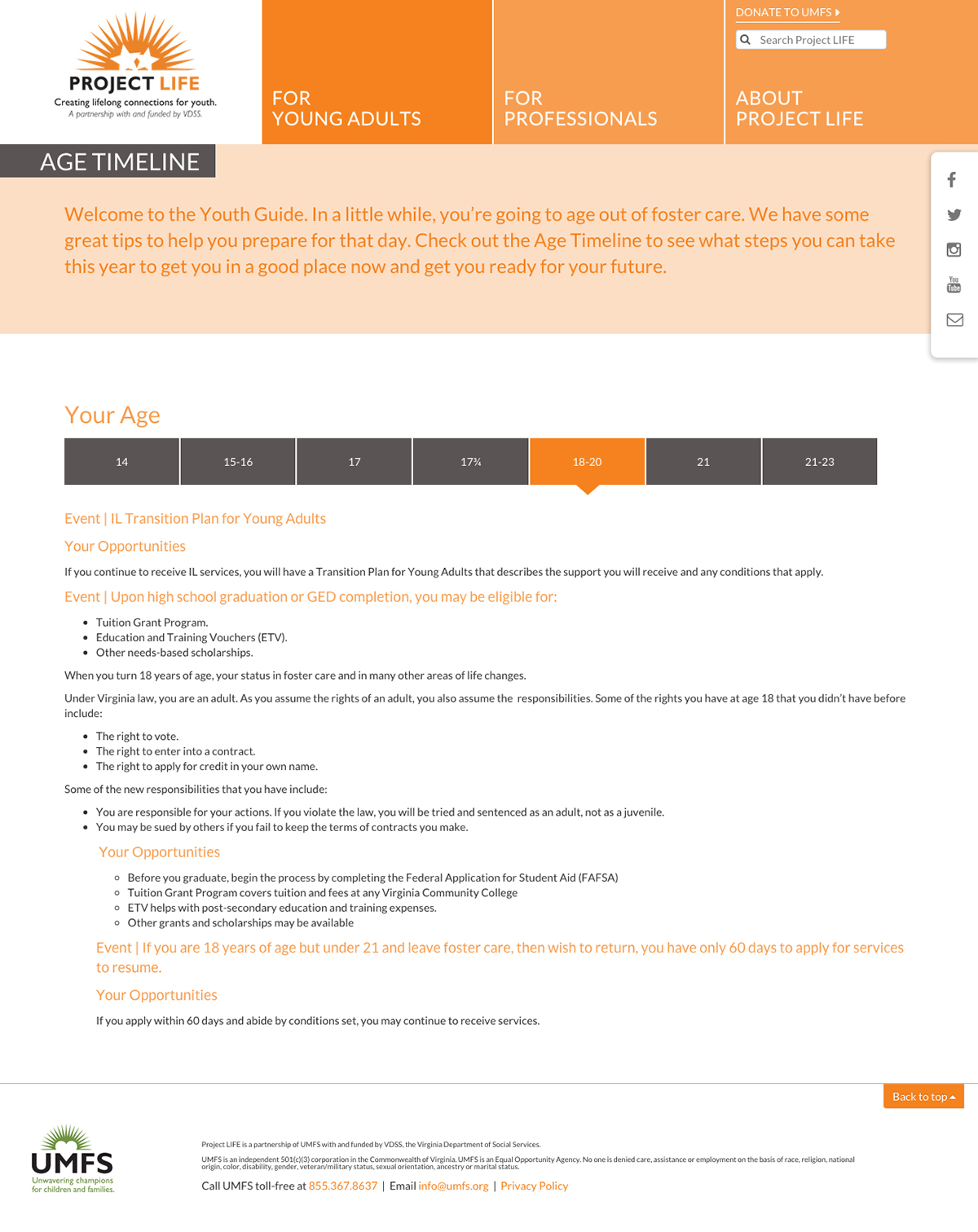 Client: Project LIFE
How can the state of Virginia tell youth in foster care what they need to know, when the government is the last party that youth in foster care will listen to?
Our solution was to have foster kids speak directly to other foster kids about their experiences. We interviewed and created videos that in which older youth described what they wished they would have known when they were younger. And so instead of the government preaching to kids about getting serious about getting a job, a former foster youth who experienced homelessness expresses how important it is to have somewhere safe to go, something foster youth can relate to.
Another aspect of the website as presenting resources for youth, as well as professionals, covering a range of areas from housing to employment. Rather than pandering with a youthful-looking design, we created an engaging interface that allows youth to explore the topics on their own, and wrote the copy in a way that engages them through questions, provides prompts for thinking through the issues and next steps, and provides resources for learning more.
The website, which is designed in WordPress and is fully-responsive for mobile and tablet, has been very well received by youth in foster care as well as professionals supporting them.