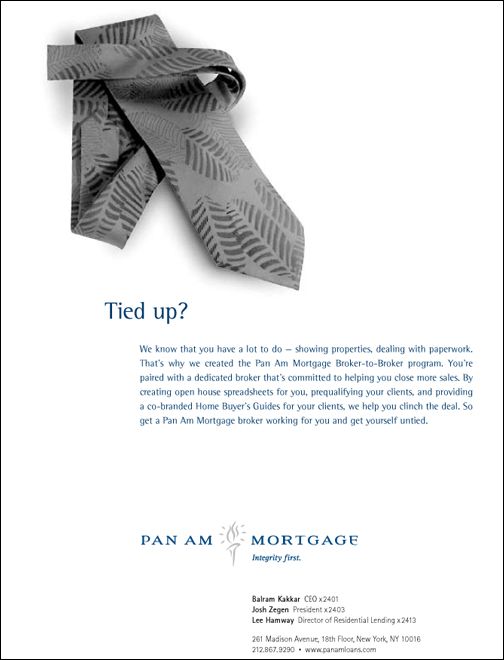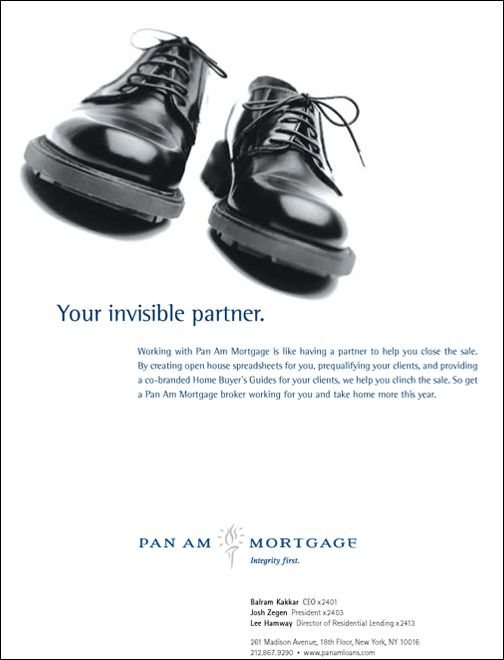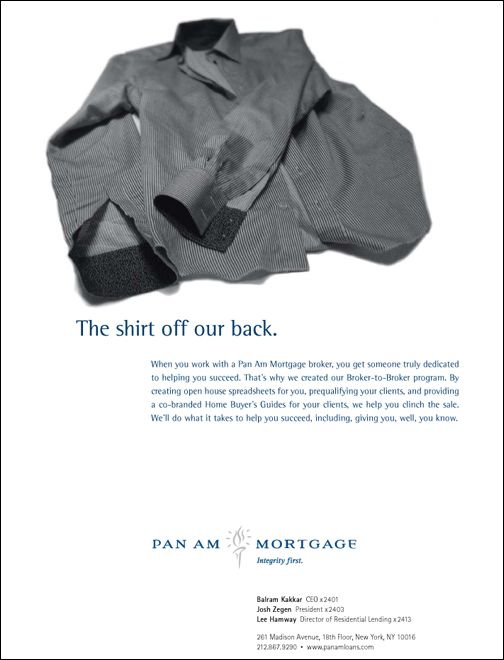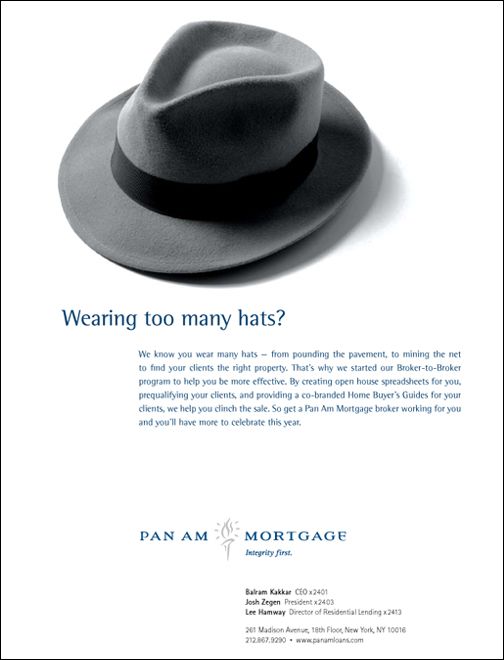 Client: Pan Am Mortgage
To help this mortgage broker to stand out and rise about the din of other brokers citing low rates, we positioned Pan Am Mortgage as allies of real estate brokers.
The ad campaign describe how the mortgage brokers understand the real estate brokers' perspective and can help them close the sale with potential homeowners. The message stakes a clear point of differentiation for the firm, the clothing metaphor and clean layout helps the ads stand out in real estate publications such as The Real Deal, which are typically crowded with photos of buildings.
The ads led Pan Am Mortgage to develop relationships with several real estate firms to co-promote properties in a win-win for both companies — Pan Am gets in front of more apartment buyers, and the real estate brokers get help closing the sales.