Red Rooster Group provides the strategy, branding, and marketing to improve your visibility, engage audiences, and drive social change.
GIVING VOICE TO AN UNDER-REPRESENTED SEGMENT OF SOCIETY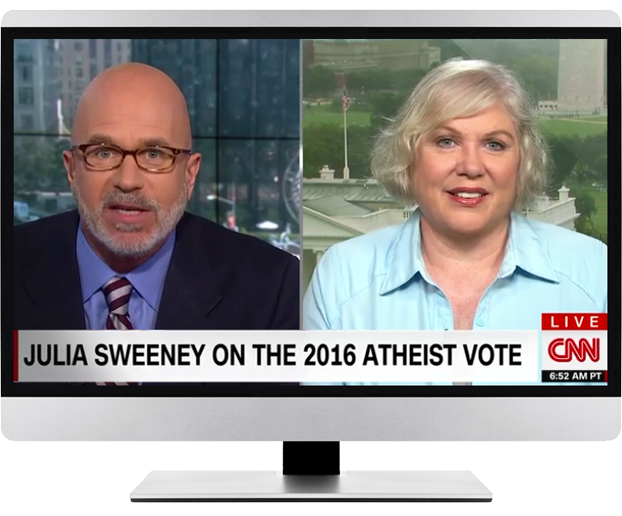 CAUSE
The atheist/secular movement is growing but is perceived negatively by the public at large.
IDEA
Reframing their message around "speaking up for reason," resulted in positive coverage in national media including CNN.