Assessment
We evaluated all aspects of Hebrew College's brand through a thorough discovery process and by exploring how effectively they engaged with students, donors, and supporters. After the detailed assessment, which included interviews, a messaging workshop, a competitive review, and an overall brand evaluation, we recommended ways to best project the Hebrew College brand.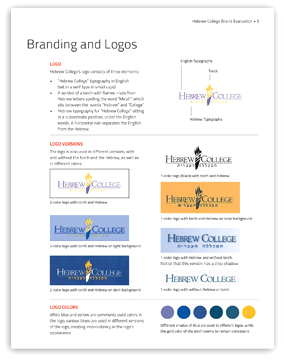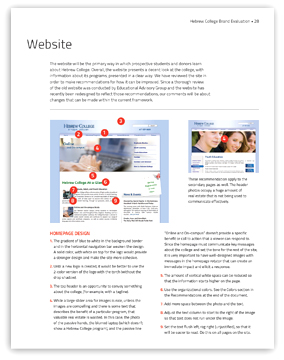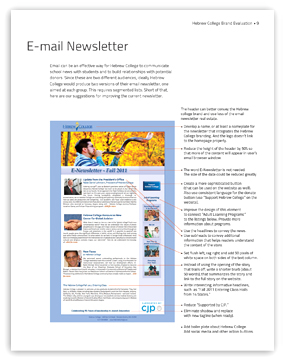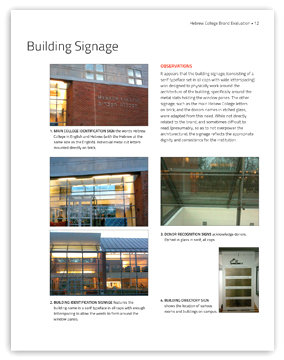 Objectives
Working with the Hebrew College team, we came up with a list of objectives that would allow them to overcome the challenges they faced that had resulted, in, from a period of financial instability. Their objectives were:
To regain the community's confidence in their financial viability.
To recruit new students for the graduate school, online programs, and high school, as well as adult programs in the community.
To unify all components of the brand and present a cohesive story and image.