Introducing a New Concept
The Center for Credible Messengering is a consortium of the New York City Department of Probation, a nonprofit organization called Community Connections for Youth, and the Silberman School of Social Work at Hunter College. They came together to develop programs to harness the power of people who had been through the justice system and had transformed their lives, and to train them to become mentors for youth who might otherwise end up in jail. Our task was to create a brand for the consortium that was using this credible messenger approach.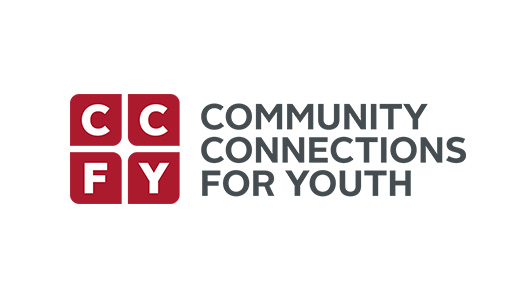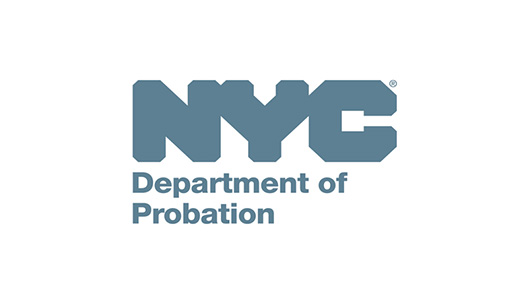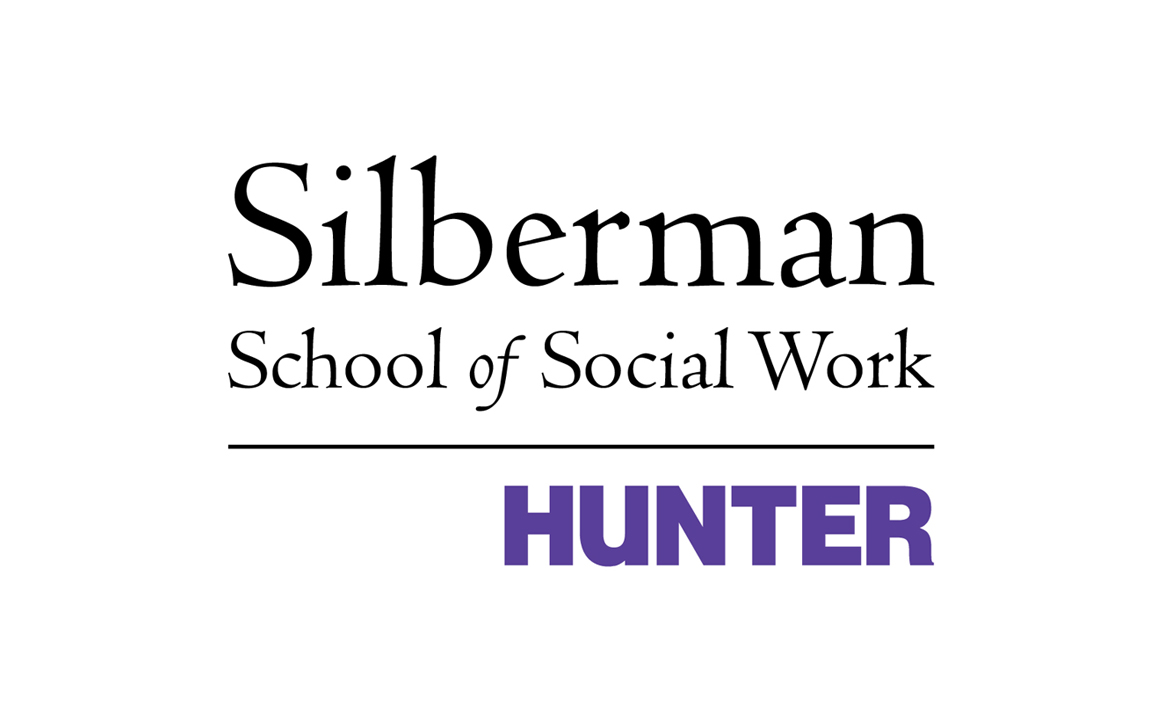 Framing the Approach
We visited the programs and conducted interviews to learn about the valuable role that Credible Messengers play and perceptions about the justice system. We explored the issues around how to present this unique and sensitive approach to transforming individual lives, communities.
Crafting 

Brand Language
We developed a brand platform to define their brand — creating Mission and Vision Statements, Brand Pillars, Brand Personality, and other messaging components. We galvanized the brand around the concept of "Relationships that Transform," and crafted messaging to support it.
A New Name
We wanted to address the awkwardness of "Credible Messengering" in the original name — The Center for Credible Messengering — and give a clear focus on the words "Credible Messenger." After generating many options, we recommended the name Credible Messenger Justice Center to put "Credible Messenger" first, and add "Justice" to give context to the name.
Visual Identity
We then developed options for a visual identity that would give credibility to the alliance and help tell its story of Credible Messengers in dialogue with youth.

Website
We wrote, designed, and developed a website to showcase the Center, including pages that appealed to potential Credible Messengers, and a searchable Research Library for those looking for information on the effectiveness of the approach. Testimonials from Credible Messengers were used throughout the website.

Print Collateral
We created overview sheets to promote the Center to professionals, and flyers to attract potential Credible Messengers.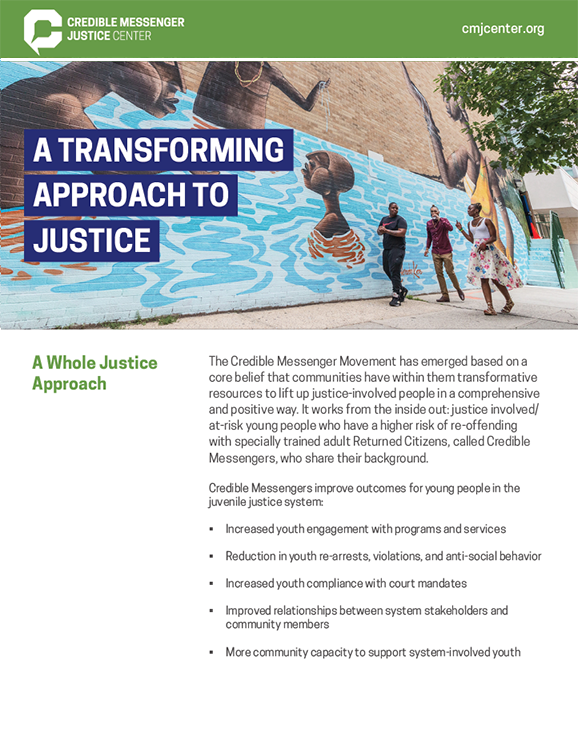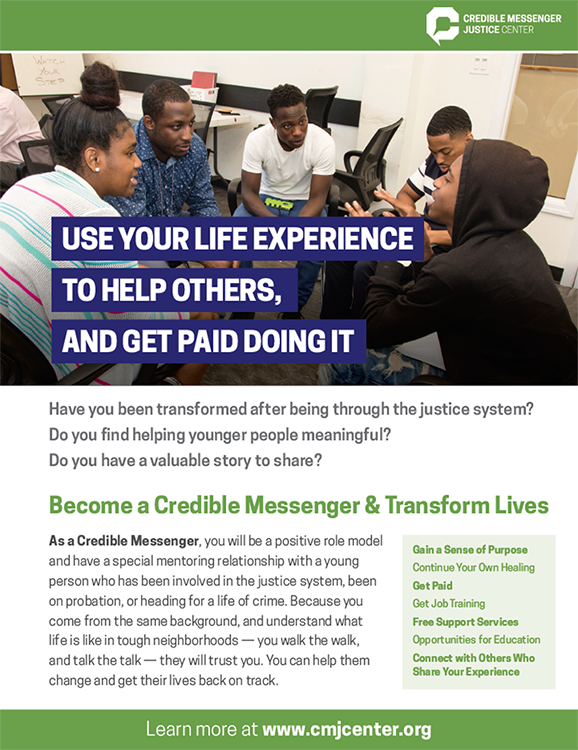 Results
The brand, which was introduced a conference showcasing the Credible Messenger approach, was very well received, conferring credibility to the new venture.