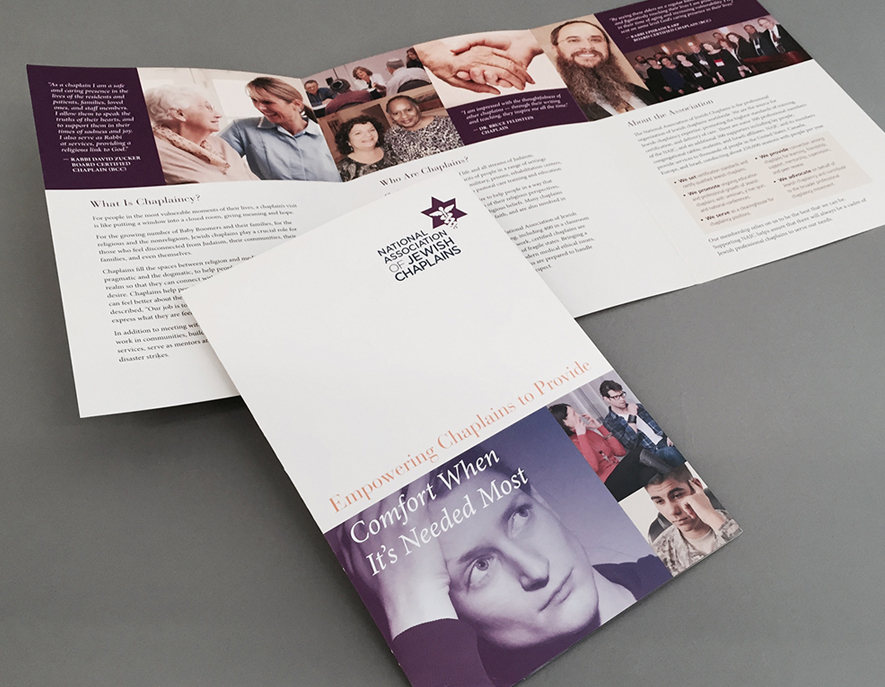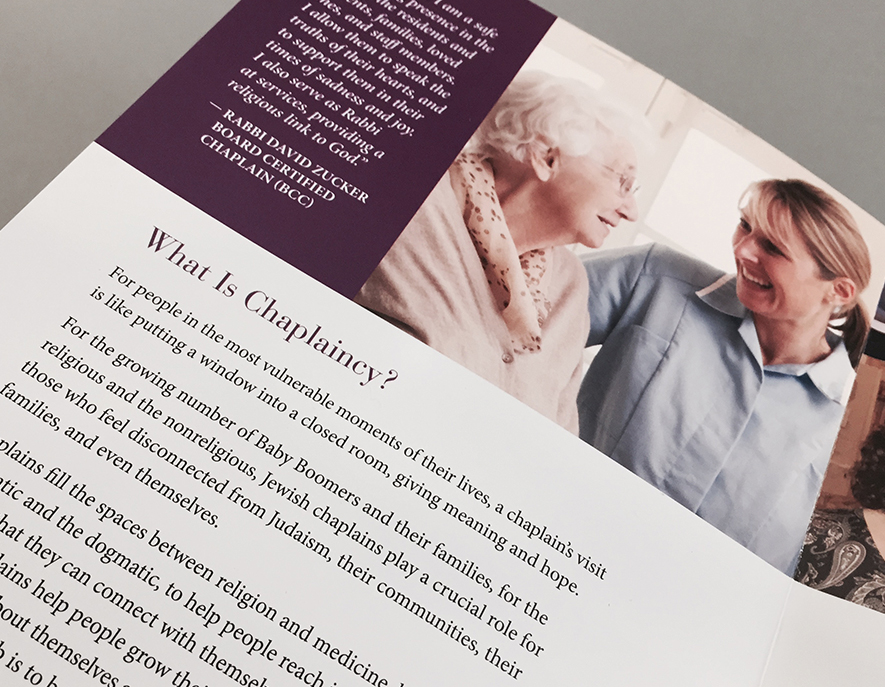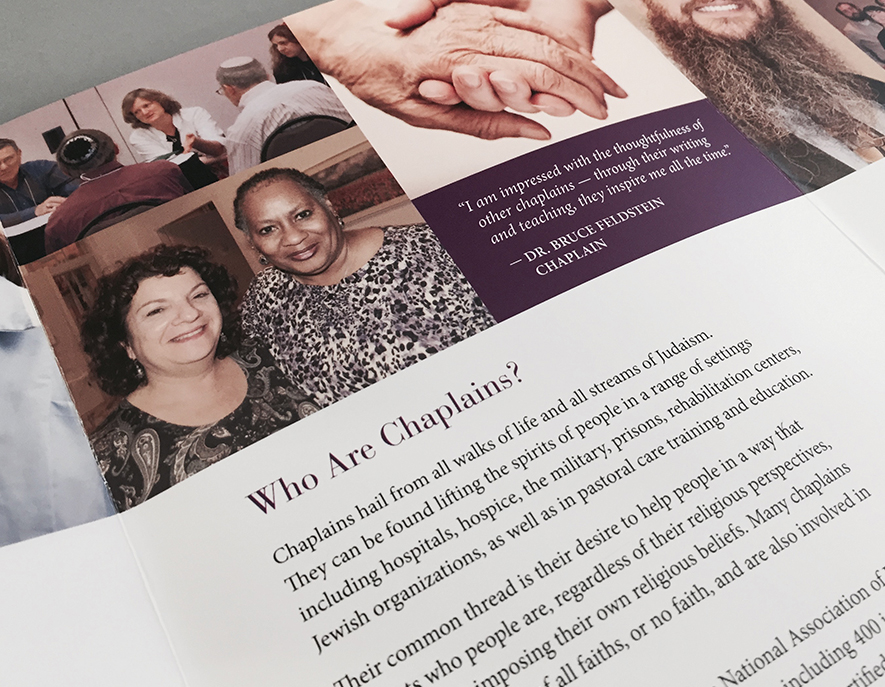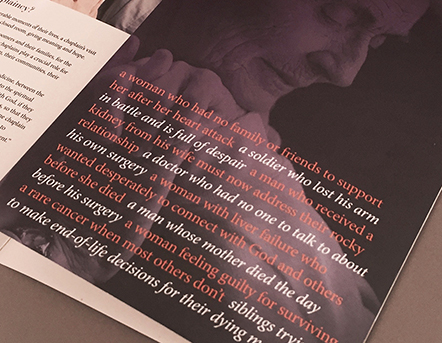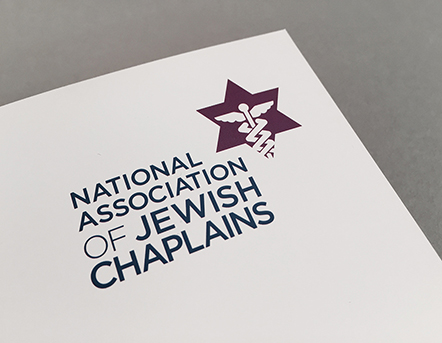 Client: National Association of Jewish Chaplains
Typically associated with the military, chaplains actually provide relief to people in a wide variety of settings. When the international body for Jewish chaplains wanted to demonstrate the value that chaplains have in our society, and the role that the association plays in supporting them, we created this brochure. Based on interviews with chaplains in various roles, the brochure uses specific examples to bring their stories to life.
The project also included updating the association's logo to boost recognition for building membership and for fundraising.