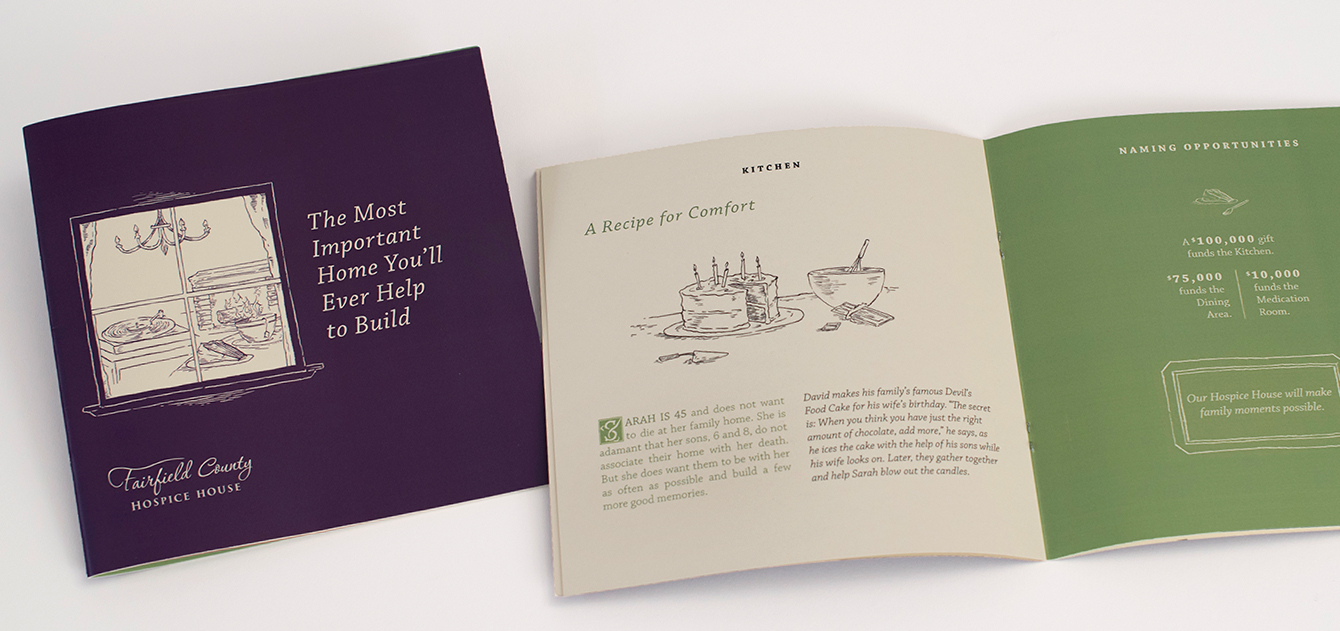 Client: Fairfield County Hospice House
This capital campaign brochure was designed to raise funds to construct a residential hospice house. Instead of focusing on the physical building, we created a human connection by telling the stories of people who might use the hospice house. The illustrations create a personal feel and bring the stories to life, creating an emotional connection to people who might need the hospice house and moving readers to support the project.
Result
Within two weeks of having the brochure, the organization received a $750,000 donation, getting them half the way to the total needed.