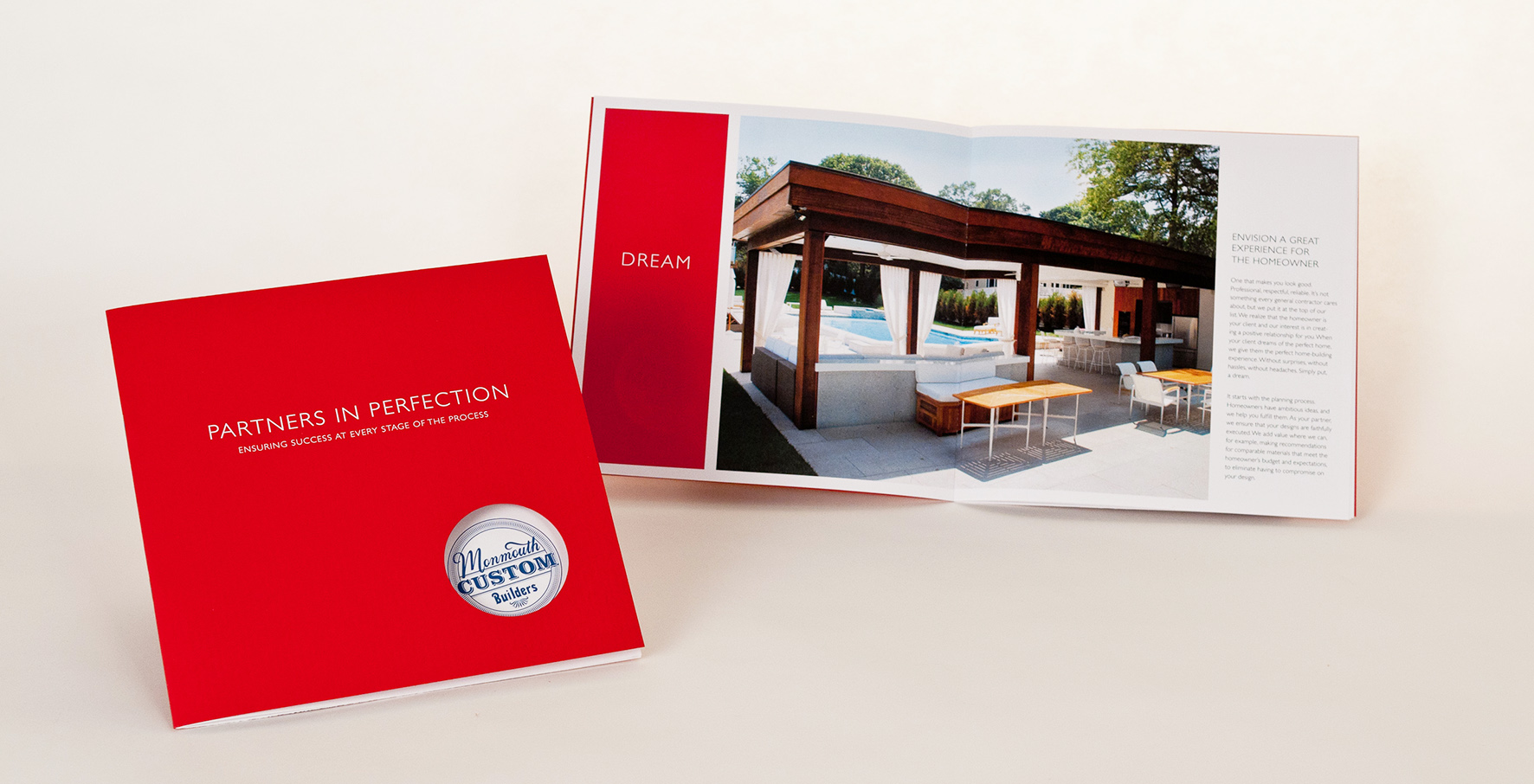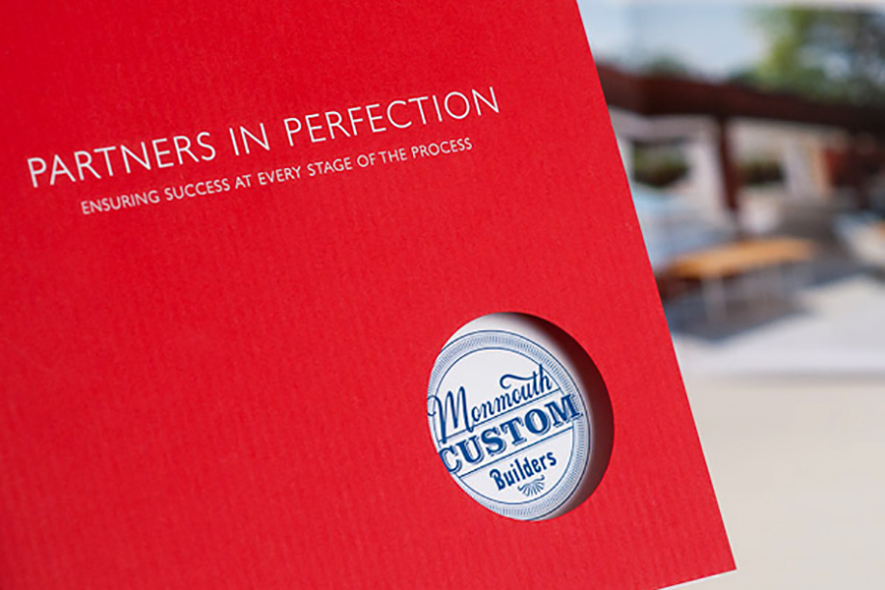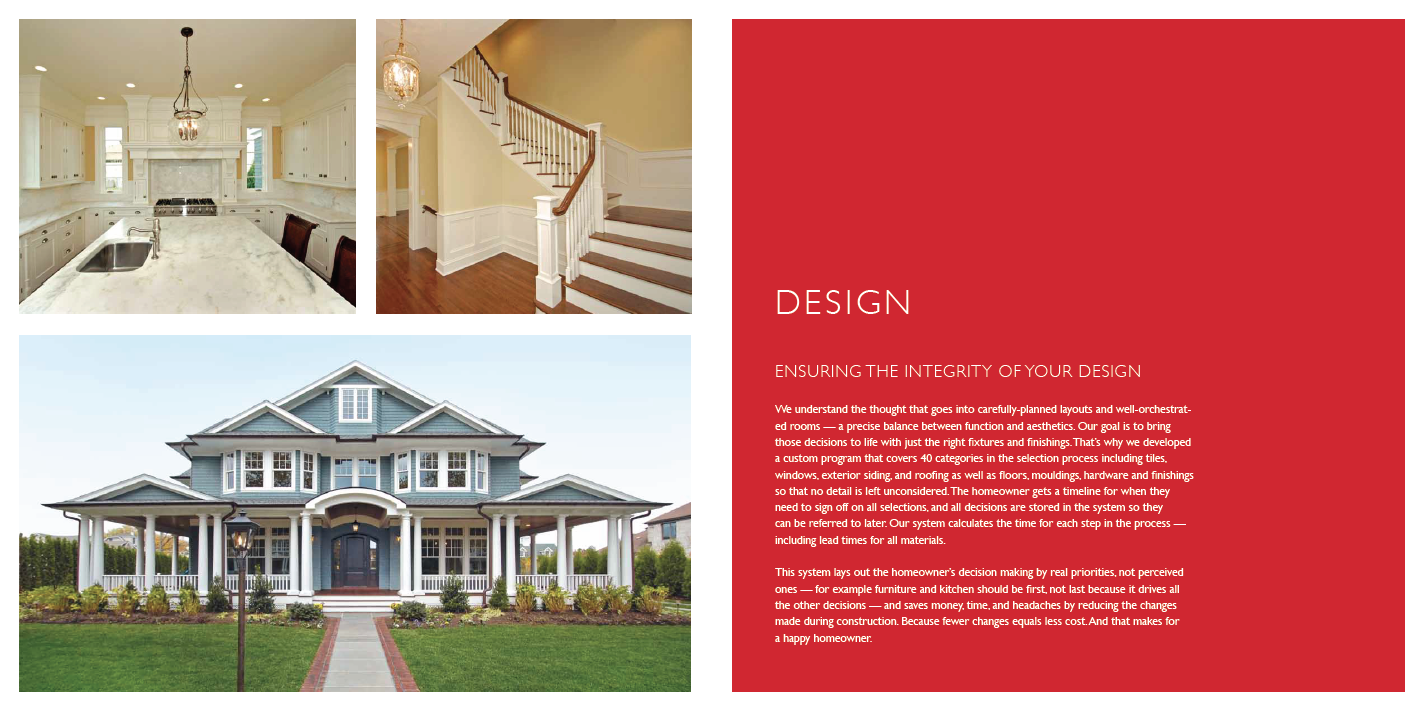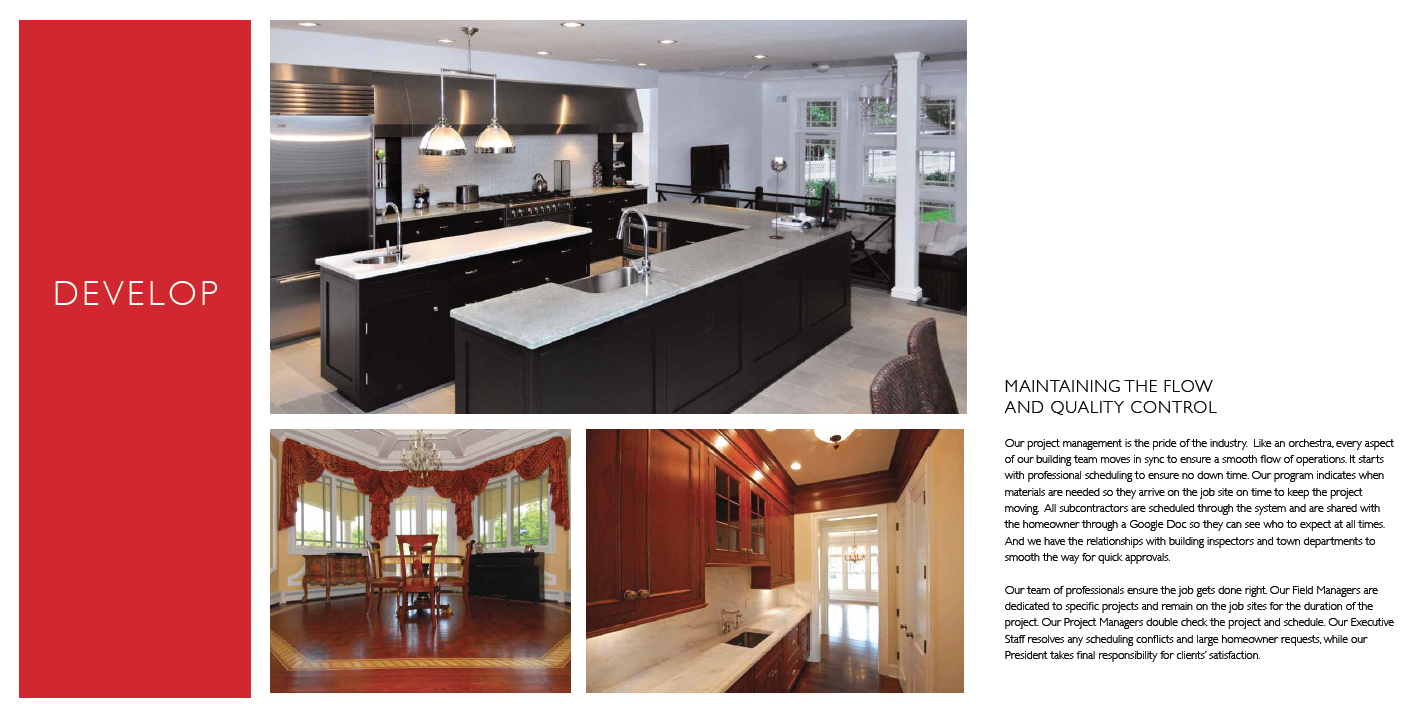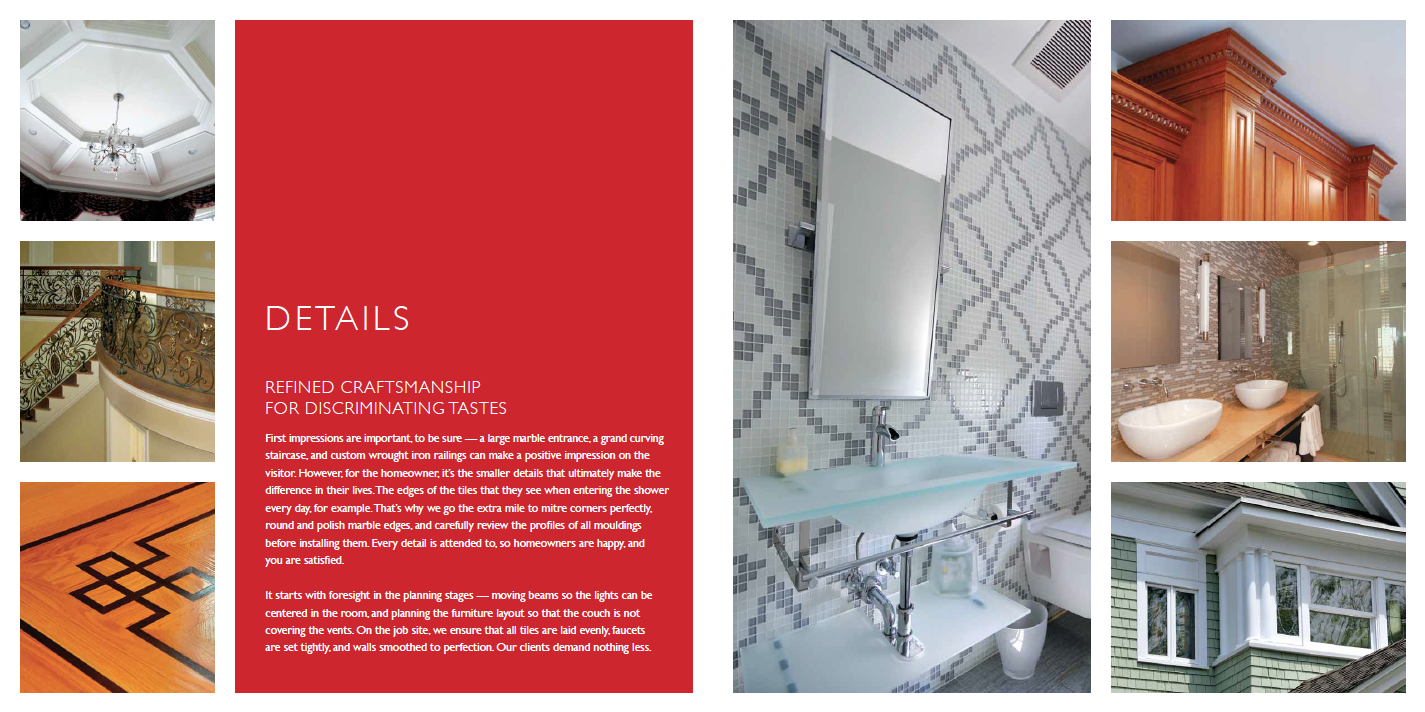 Client: Monmouth Custom Builders
Over the past 7 years, Red Rooster Group has been the marketing partner for this high end residential contractor, developing their brand, marketing, and website that helped the company grow from $7 million to more than $20 million in sales through recession years. So when it came time to reach widen their scope, they turned to Red Rooster Group to determine how they could target architects and designers.
Our interviews with 20 architects and interior designers revealed that they were most concerned about having their designs executed properly and maintaining a good relationship with the homeowner during the construction process.
We developed theme of "Partners in Perfection" and used the brochure to describe all the ways in which Monmouth Custom Builders helps make architects look good to the homeowner through sound practices that deliver a great experience. The brochure's engraved cover and die cut hole which lines up perfectly to reveal the logo demonstrates the firm's attention to detail.