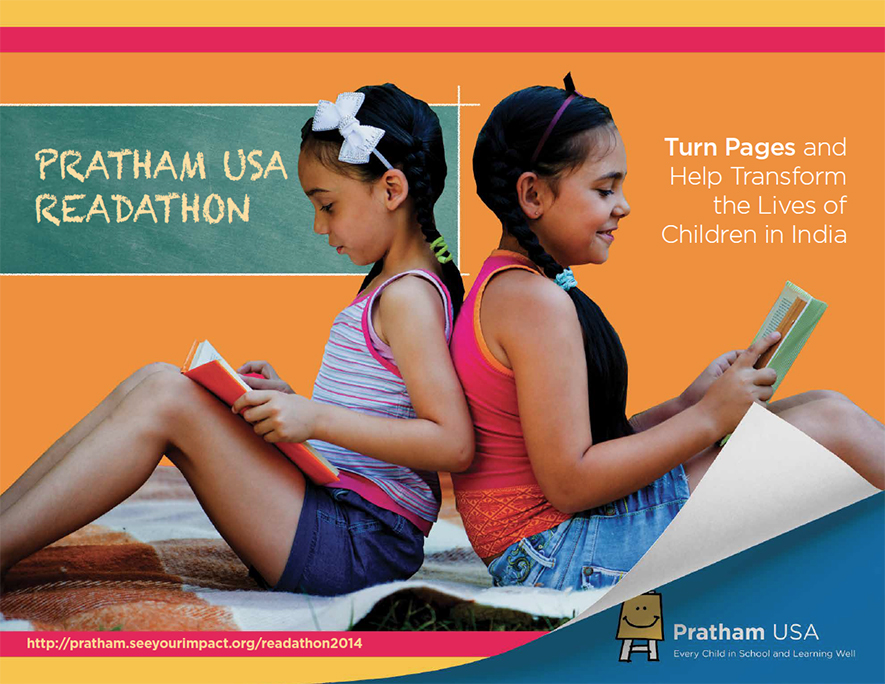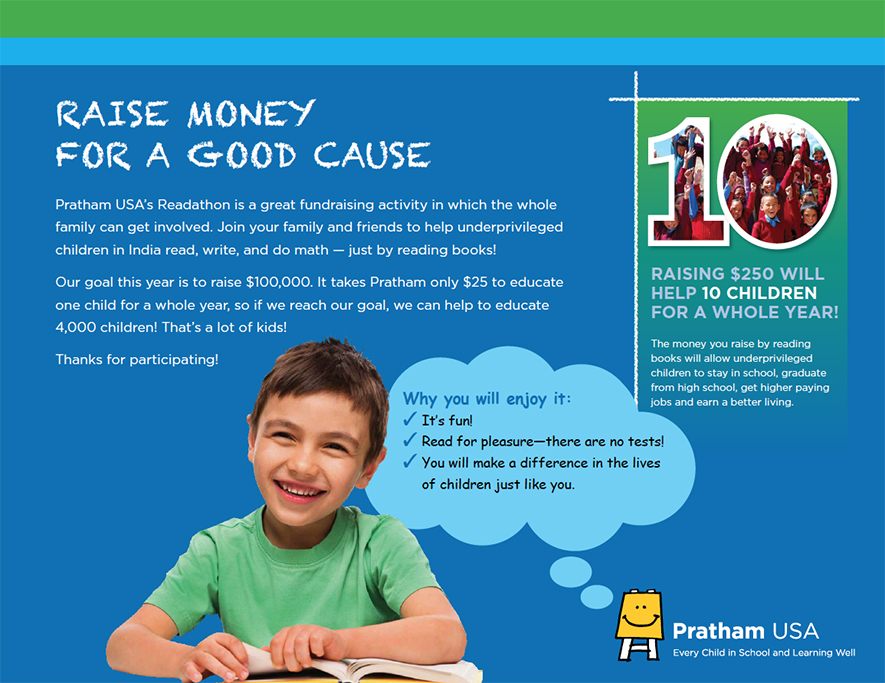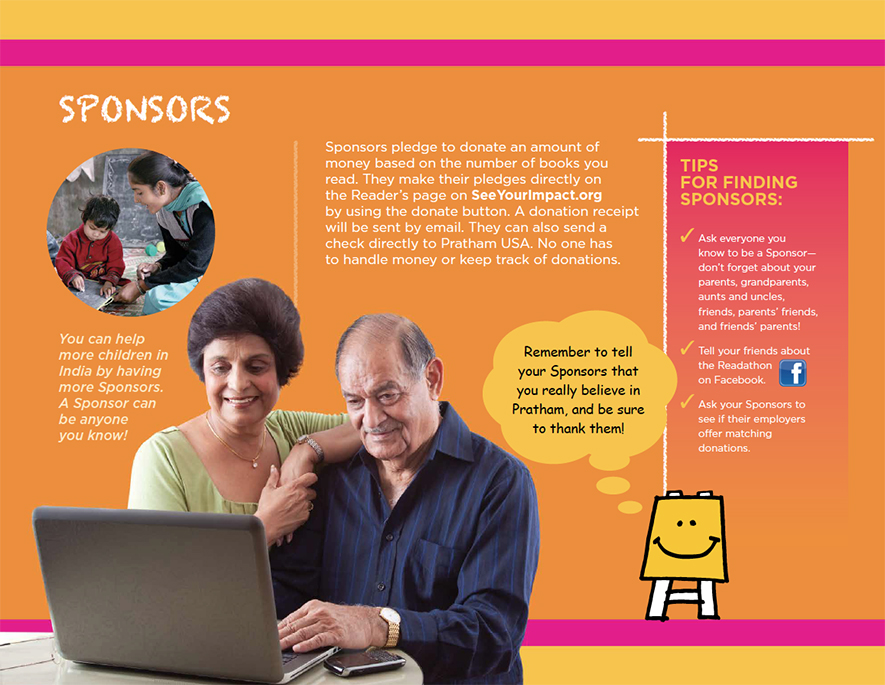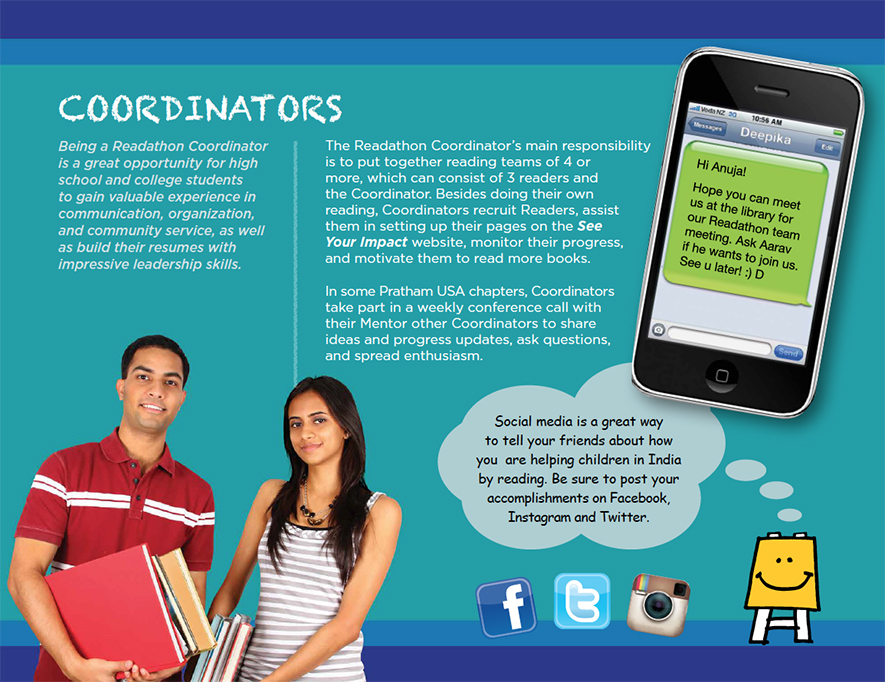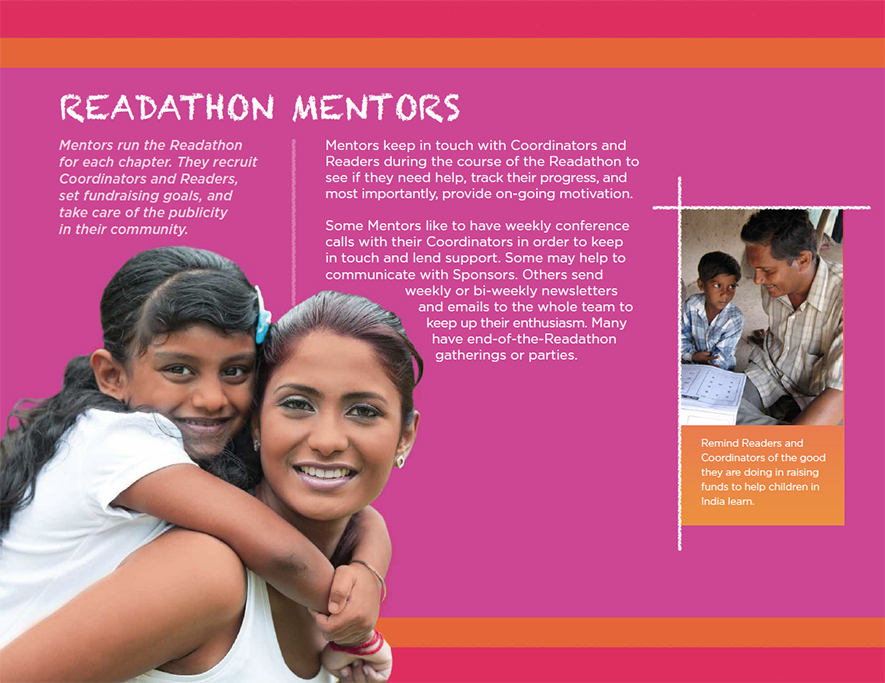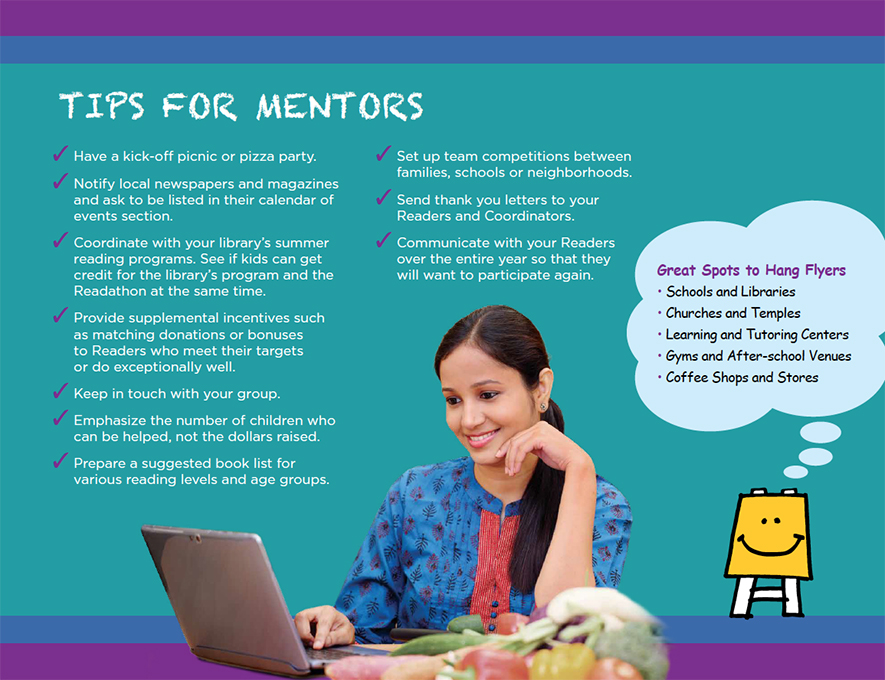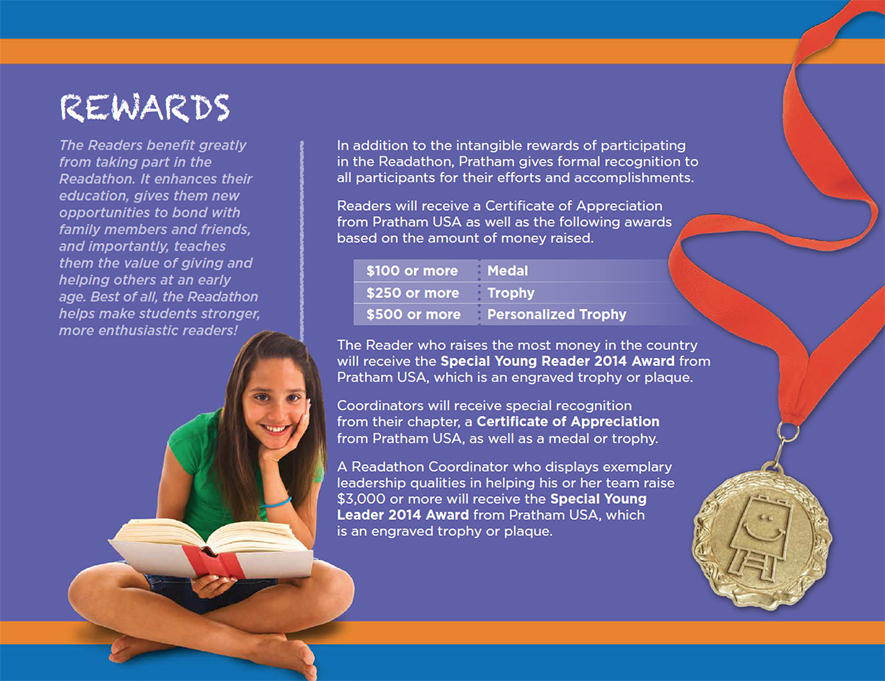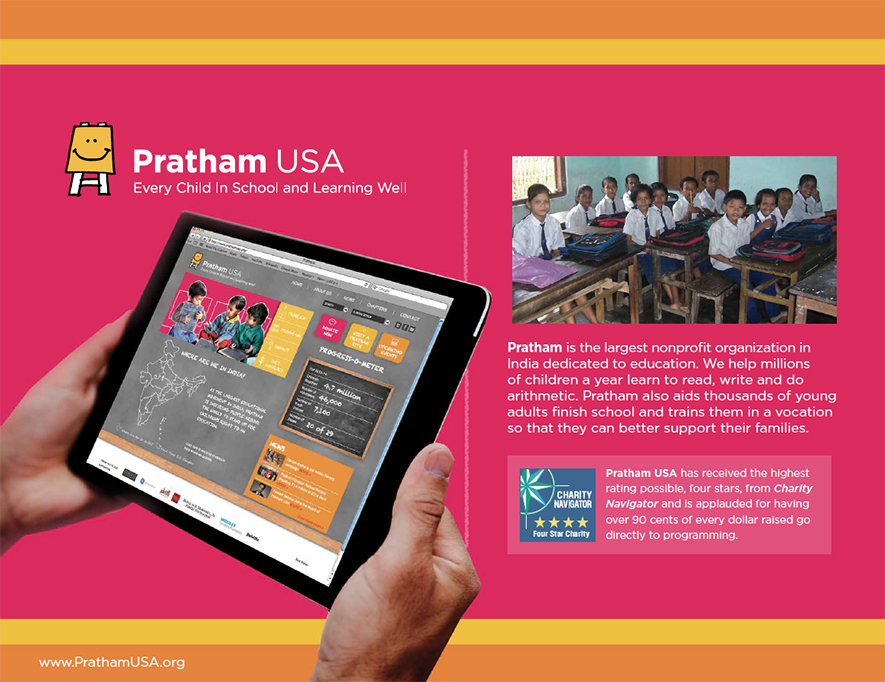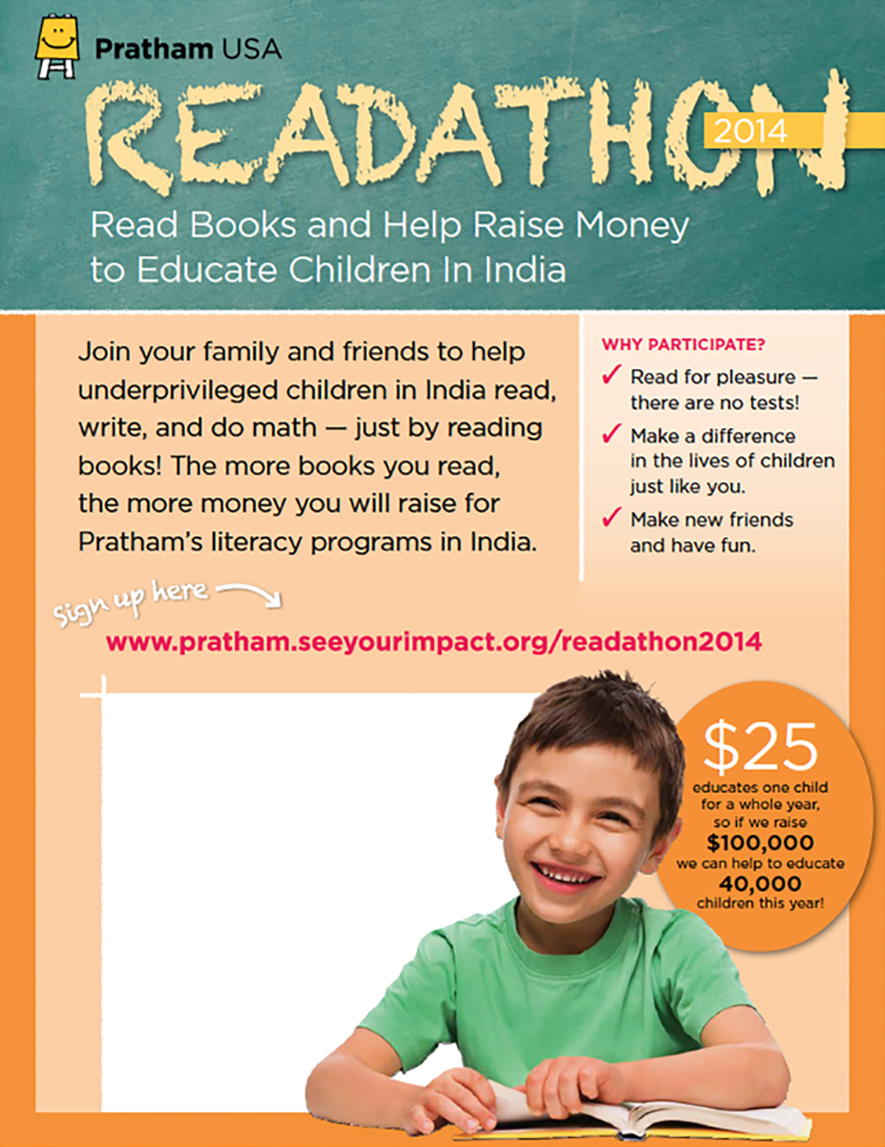 Client: Pratham USA
The U.S. fundraising arm for the largest literacy organization in India approached us to promote their Readathon, a key initiative for engaging youth in their work and to raise money for their educational programs in India
Marketing Ideas
The first part of the project was strategic — developing the best ways for reaching and recruiting people for the Readathon. We generated a range of ideas including:
Organizing readings at Indian restaurants
Having kids dress up in their favorite character from popular books
Parlay kids summer reading lists for the Readathon.
Get a family-friendly restaurant that has locations around the country to sponsor
Having live streaming of kids in India read as a national event streaming event in several cities simultaneously
Marketing Collateral
The second part was writing and designing an effective presentation to promote the Readathon. The intent was to provide the local chapters with a tool for recruiting people in their communities who would act as Coordinators, to put together small teams of readers.
The presentation clearly and succinctly describes the Readathon and the various roles of the participants and sponsors.
The campaign also included a flyer that could be customized by each chapter for promoting local events while maintaining the look of Readathon.
Results
The 2014 Readathon raised $85,000, exceeding the previous year by $10,000, and increasing the average donation from $76 to $102.