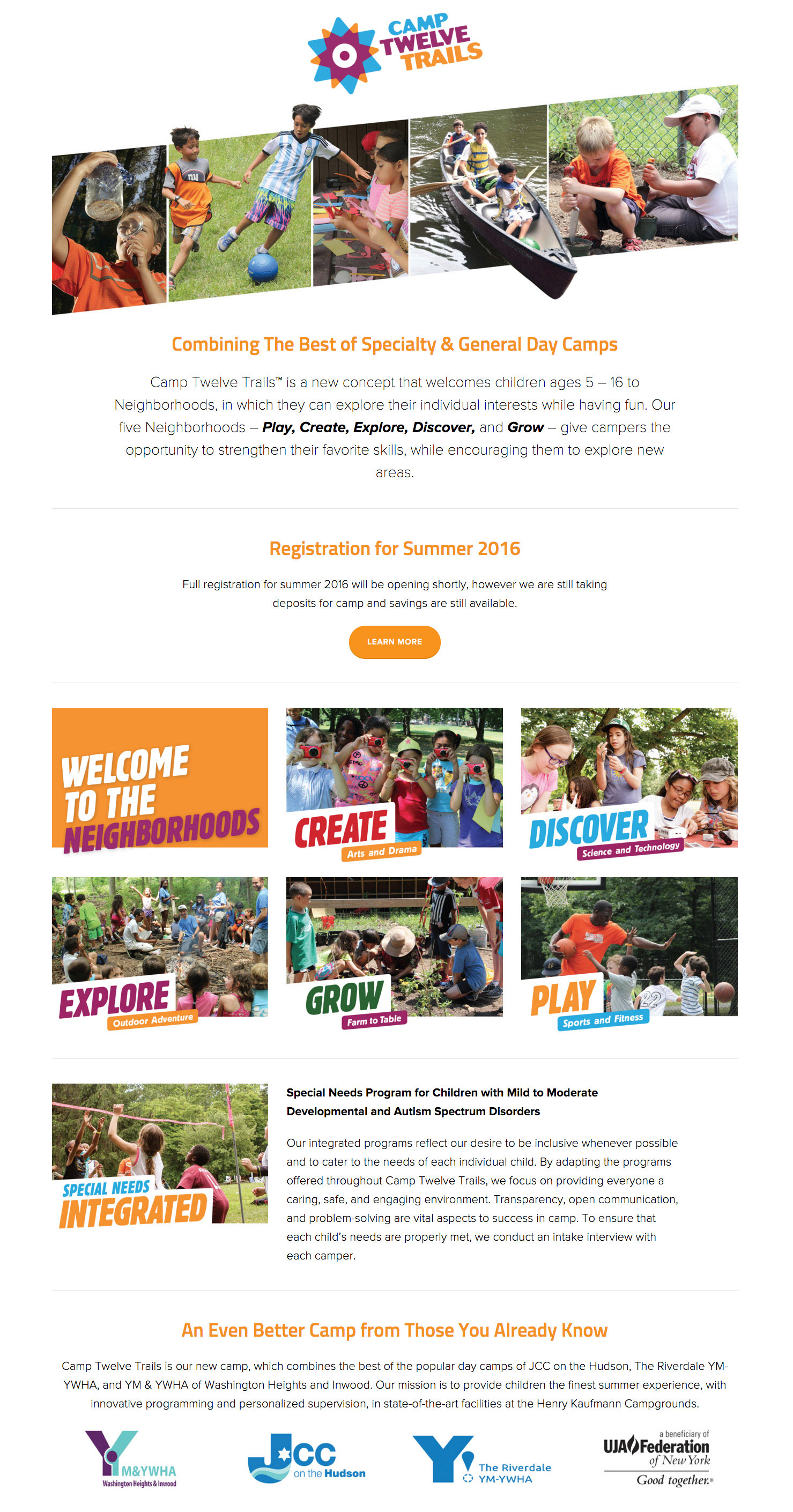 Client: Camp Twelve Trails 
As the first point of contact with many potential campers, the website showcases the new identity and makes a compelling case that positions the Consortium as a singular camping experience for Jewish and non-Jewish children.
We created an engaging design to capture people's attention while maintaining a professional, unified look for the organization that is consistent across the website and reinforces the brand messages. The website features visual storytelling to showcase the vibrancy of the programs and tell the stories of campers. A clean navigation and user experience lets site visitors easily find the specific information they need. Templates allow flexibility in the management of the site moving forward and responsive design adapts to tablets and mobile devices.