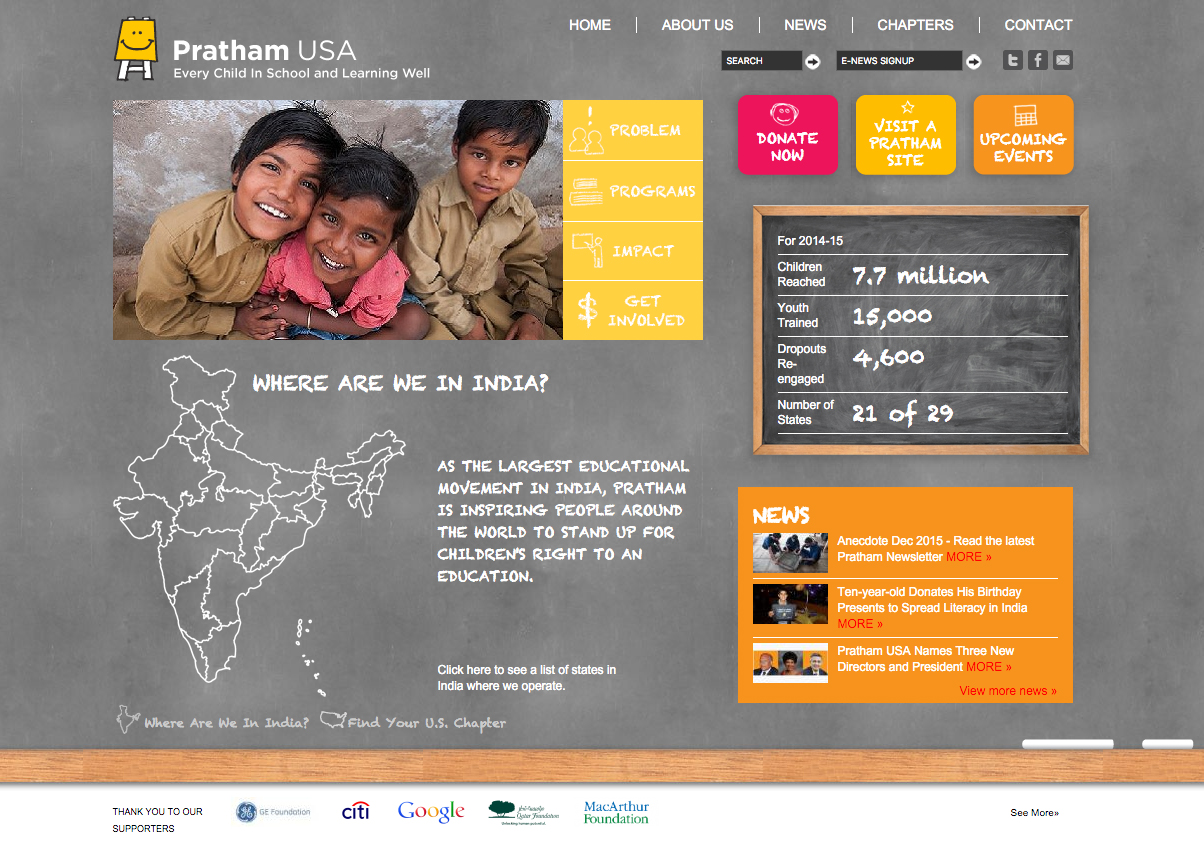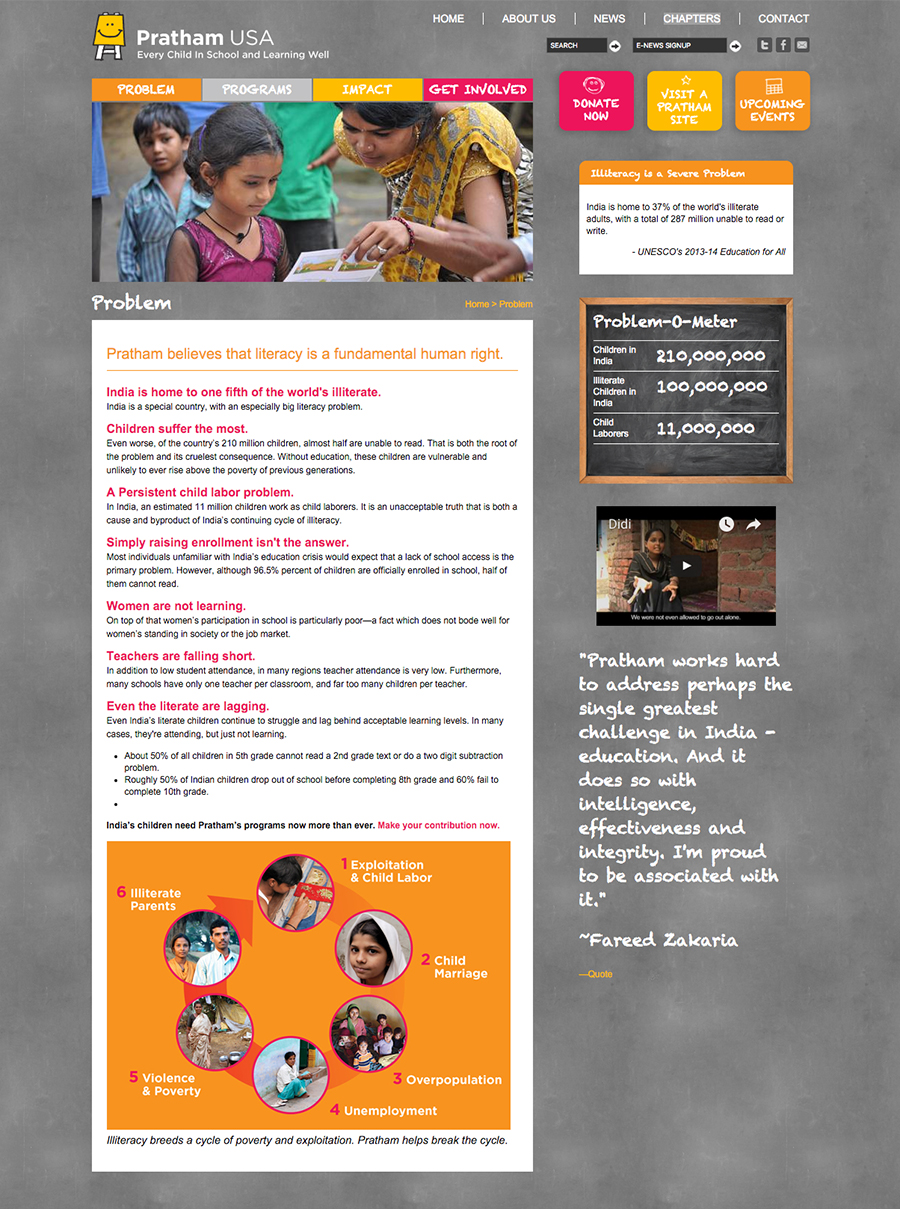 Client: Pratham USA 
As part of an extensive brand and fundraising development effort, we created a fresh website for Pratham, an organization driven to educate the youth of India.The website is oriented around engaging potential donors to learn more about Pratham's mission, find their local chapter and attend events.
Employing educational elements as part of the design, we used a chalkboard background to symbolize teaching and learning and feature rollover maps for the chapters, programs in India, and Pratham's influence around the world.
The site clearly shows what the problem is, what they do, how it has helped and different ways for individuals to get involved. The news and events are clearly listed and categorized under different chapters. We incorporated emotional impact by using photos, videos, and stories of the children, teachers, volunteers, and donors.