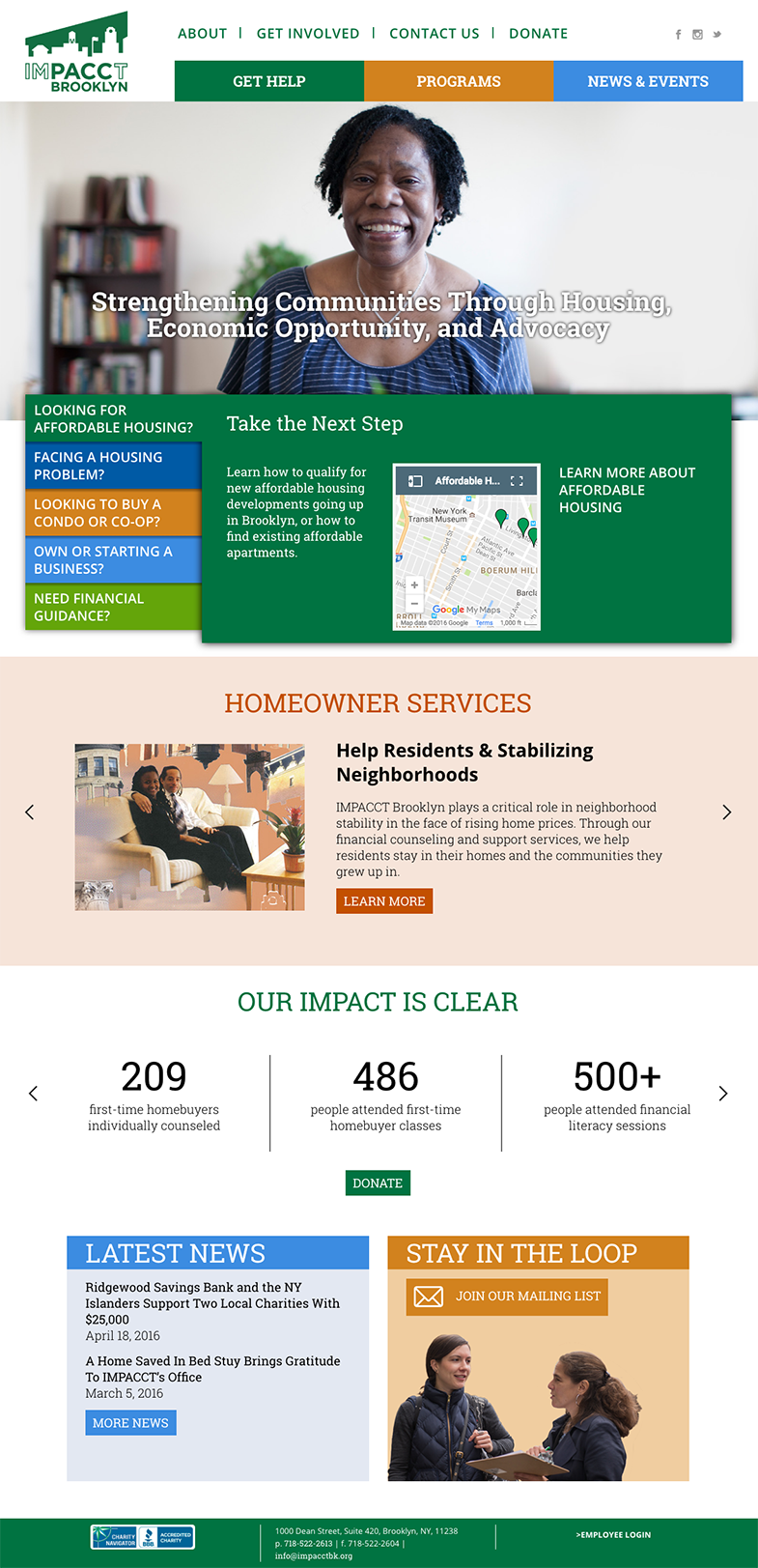 CLIENT: IMPACCT Brooklyn
We completely redesigned the website for this affordable housing organization in Brooklyn to make it easier for people to access services. After dissecting all of the services, we created Get Help pages around users needs. Instead of having to search through each program area, users can how easily find relevant services and events. Custom collages bring life to the Program pages.
We developed a custom events section that allows the client to store information for recurring events, such as the descriptions, locations, and contact information so that it can be easily used repeatedly and changed universally throughout site with a single change.
The website is making a huge difference in how people engage with the organization's services, and is much easier for the client to maintain.
Red Rooster Group helped us completely rethink our website from the bottom up. They revamped our website to being through the eyes of the people we serve, making it much easier for them to access services. Throughout the process, Howard and his team over-delivered, going above and beyond what was in our Agreement. They created a sophisticated system for managing our events, they wrote copy for the website with the right tone to reflect our brand, they created collages to engage our visitors, and developed an illustrated timeline for our history. Throughout the process, they were very professional, and persistent in following up on all details that led to a terrific website. As a result, we are in much stronger position to be resource for people, raise our profile, and gather donations.
— Deb Howard, Former Executive Director