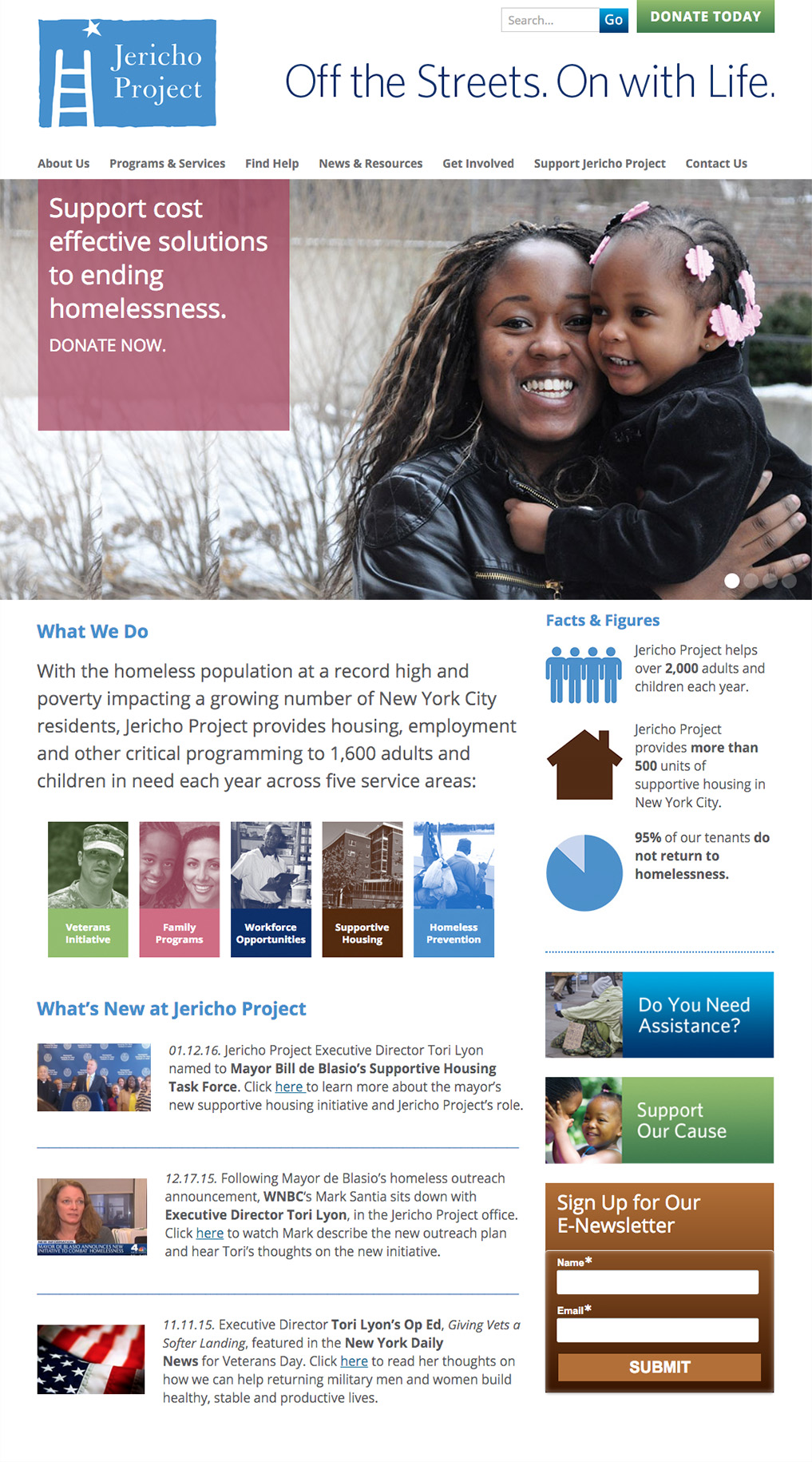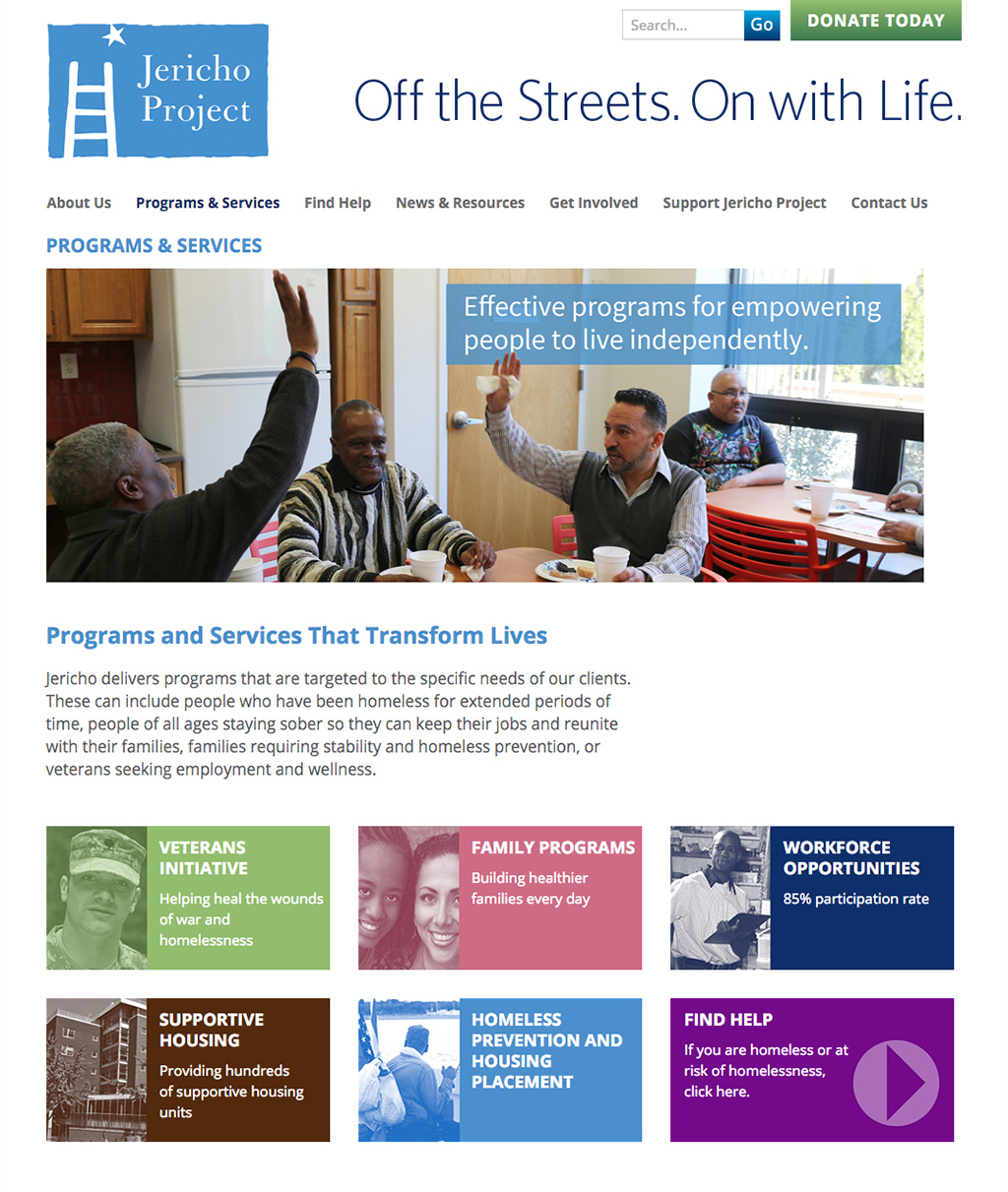 Client: Jericho Project
A homeless organization had expanded its services and needed to revamp its website to reflect its expanded role in helping the homeless. The website was designed to appeal to donors as well as those who may be seeking services.
The clean design helps users easily find what they are looking for while reinforcing the organization as a leading provider of housing and services for the homeless in New York City. The website design for this nonprofit organization features an interactive timeline and drop down boxes for the staff bios.