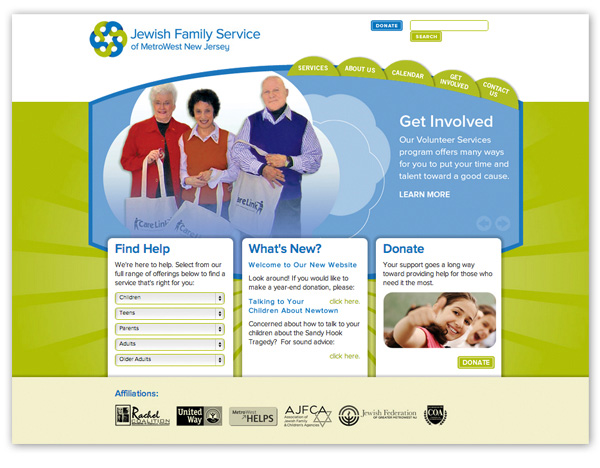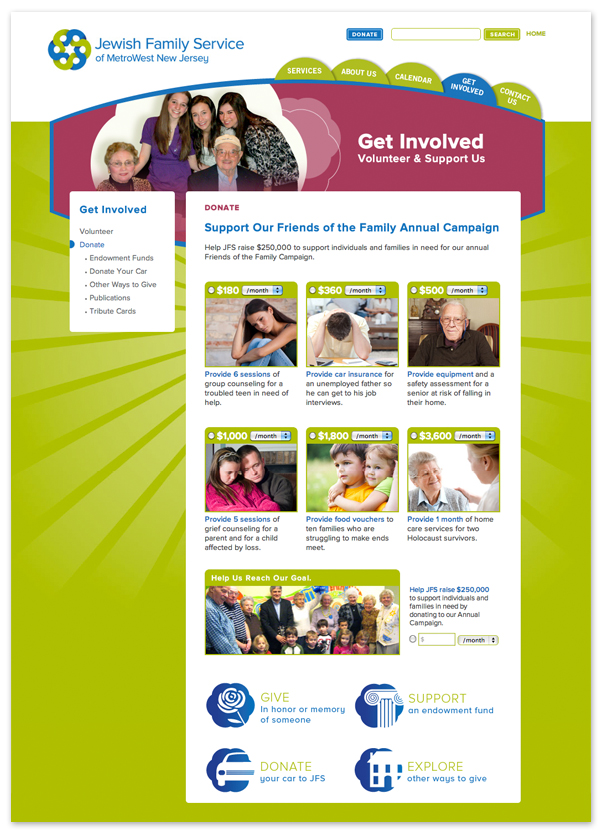 Client: Jewish Family Service
This social service agency was looking for an update on their brand. After an assessment of all their marketing materials and a review of similar organizations in the surrounding counties, we created a new language to describe agency, a new logo, a brand presentation, and a new website.
The website focuses on creating awaiting awareness of the services, soliciting donations, and appealing to volunteers. The homepage was designed around those three goals with a rotator image dedicated to each area, and pull down menu to provide easy access to the various services for youth, adults, and seniors. The site also features a calendar of events and a robust donation section providing access to many ways to give.
We created a very robust custom designed donation section that included a number of unique features not found on most nonprofit donation pages including the ability to give one-time and recurring donations with pre-determined levels as well as a write-in choice. Additional pages in the donation section allow visitors to donate their car, buy tribute cards, support endowment funds, or give in other ways.